Sarah Ahmed completed her MA degree!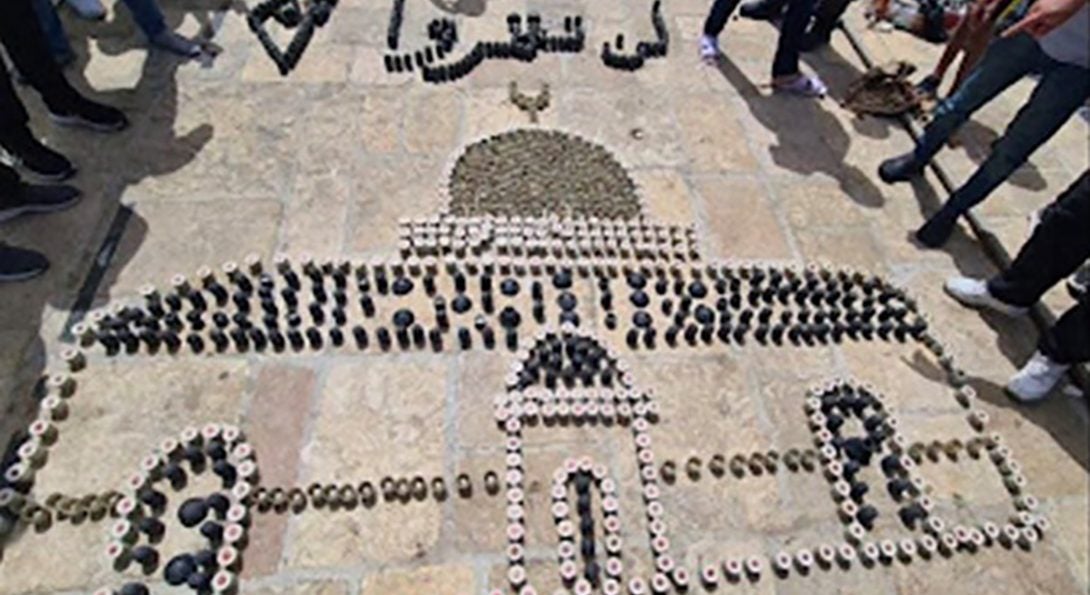 Sarah Ahmed defended her MA thesis entitled "Repurposing Residuals: Art, Material, & Memory in the Long War on Terror"
Sarah Ahmed has completed her MA degree by successfully defending her thesis titled "Repurposing Residuals: Art, Material, & Memory in the Long War on Terror" on March 14, 2022. Congratulations Sarah!
The co-chairs/co-advisors of Sarah's thesis committee were Professor Ömür Harmansah, Associate Professor of Art and Architecture of the Ancient Near East, Archaeology, and Material Culture Studies, and Professor Ronak K. Kapadia, director of Interdepartmental Graduate Concentration and Associate Professor of Gender and Women's Studies, and the reader of her dissertation was Professor Emmanuel Ortega, Marilynn Thoma Scholar and Assistant Professor in Art of the Spanish Americas.
The geopolitical and military conflicts that constitute the "long war on terror," a continuum of state violence that stretches from the 1960s to the present, have resulted in the surveillance of individuals and organizations, erasure and withholding of information, exclusion of narratives, dehumanization of racialized populations, partnerships along racial regimes, disappearance of individuals, and the creation of cruel conditions. Along the way, the United States and its allies have left residuals - materials that remain or are born from expressions of state violence - that artists have repurposed to make sense of their conditions. This study explores how dispossessed and dissident artists have repurposed residual state materials that emerge from or uphold state violence to create relational possibilities that allow them to craft new ways of seeing and communicating, subvert the dominant archive and its silences, and engage public memory around erased histories and disappeared people. I focus on four contemporary art projects: Sadie Barnette's My Father's FBI File, Project 1 (2016); Chitra Ganesh and Mariam Ghani's Introduction to an Index (2011); Razan Al-Salah's your father was born 100 years old, and so was the Nakba (2017); and Shukri Abu Baker's "Bread & Beads" project. I argue that repurposing residual material provides artists with an opportunity to transcend the limitations of their conditions and points to the fallibility and fragility of state methods.
Modified on March 21, 2022