About UIC Art History
Remarks to the School of Art & Art History and guests by Nina Dubin, Director of Graduate Studies, March 2019 Heading link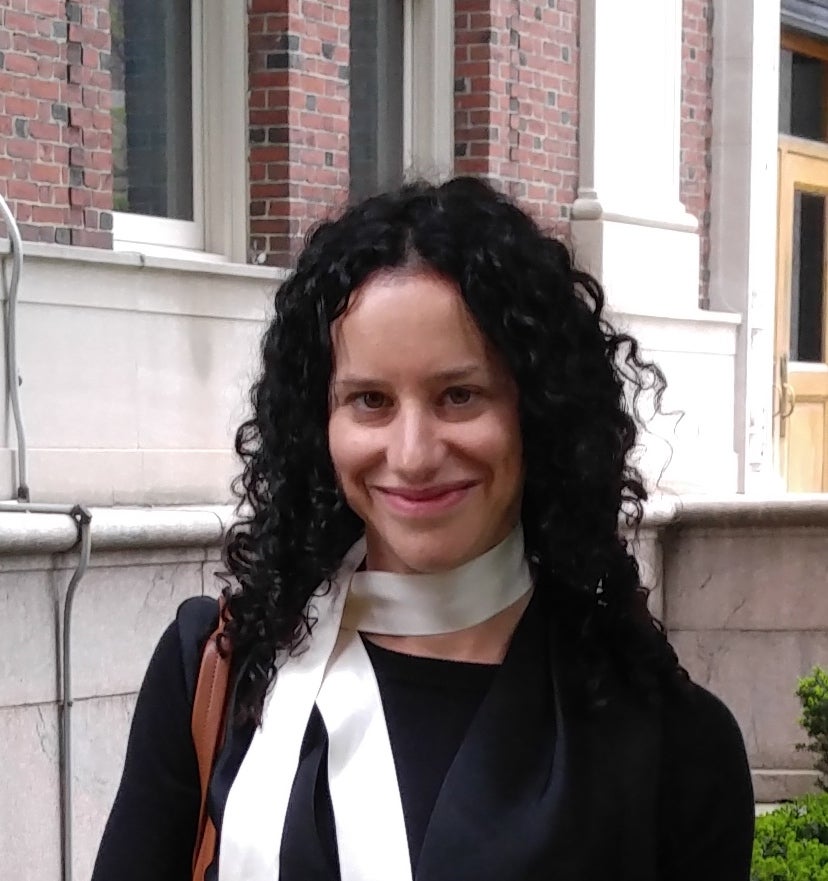 I've been asked to say a few words about the Art History Department. Many of us just came from our Friday afternoon colloquium, where we had the chance to hear Becky Bivens share her doctoral research on surrealism and art criticism, and I'm hoping that visitors to our event tonight took away from it the fact that thought we are a public institution, what we lack in resources we make up for in intellectual firepower and in deep commitment to our discipline, our students, and one another.
A word about the Art History faculty: my seven colleagues and I have collectively authored 21 books, one of which—The Concrete Body, by Elise Archias–won last year's Frank Jewitt Mather award for art criticism. We have been invited to serve as visiting professors at Williams College, the University of Chicago, and the Courtald Institute of Art. We have garnered competitive research fellowships from institutions including the Sterling and Francine Clark Art Institute in Williamstown, the National Gallery of Art, the Getty Research Institute, and the Andrew W. Mellon Foundation. UIC's most prestigious awards—the Silver Circle award for teaching, the university scholar award and the Rising Star award—have been bestowed on my colleagues Hannah Higgins and Omur Harmansah. We are also curators, organizing well-reviewed exhibitions at venues from UIC's Gallery 400 to the New York Public Library.
Foremost, we are scholars and teachers who are deeply invested in and proud of our students: our MA recipients have gone on to doctoral programs at Harvard, the University of Chicago, and Rice University. They now hold professorships at institutions including the School of the Art Institute; Hamilton College; and the University of Texas. Our recent PhD students have gone on to professorships at Pratt; at San Diego Mesa College; and to a curatorial post at the Milwaukee Art Museum. My colleagues and I write reference letters tirelessly on behalf of our students because we are excited about the originality of their projects and their voices.
Our students, when they are not courageously striking to secure a living wage from UIC, are busy transforming their fields. They are writing dissertations on art in Argentina, Chile, Eastern Europe, Iran, and Pakistan; on architecture in Dutch-colonized Indonesia; on decorative arts in eighteenth-century India; on design in 20th century Poland; on AIDS-era photography and the Chicago Black Arts movement. They are supported by fellowships including the Fulbright; the Luce/ACLS; the Mellon; the DAAD; the Thoma Foundation; and the Getty Research Institute. They are winning competitive paid internships, including an NEH/Mellon Internship at the Newberry Library — which just went to Lesley Wooden — and a Curatorial Internship in the Photography Department at the National Gallery of Art, which was just granted to Siamack Hajimohammad. Our students are curating shows here at Gallery 400 as well as at the Spertus Institute, and at the University of Chicago Logan Center. Our students are critics and authors whose work appears in publications from Brooklyn Rail to Chicago Reader. Two of our MA students, Isabelle Martin and Erin Madarieta, are already veteran paper presenters, having shared their work at conferences from The Midwestern Art History Society to the International Comics Arts Forum.
Lastly, our students are delightful human beings, and I want to thank them for being here—particularly Erik Wenzel, who is serving tonight as Art History student ambassador and who I have the pleasure now of introducing. Erik arrived in our PhD program by way of the University of Chicago, where he earned his MFA. He is a well-published author whose writing has appeared in The New York Times Magazine—as well as a curator whose exhibition, "Untitled, House" is on view at the Illinois State Museum in Lockport through April 15. His research focuses on mental illness, addiction and the creative impulse. He is the president of the Art History Graduate Student Association and Steward of the Graduate Employees Organization. Please welcome Erik Wenzel.