Looking for a PAID ON-CAMPUS SUMMER INTERNSHIP? Apply to the UIC Heritage Garden by Friday, February 21st at 4pm to be considered for this exciting opportunity!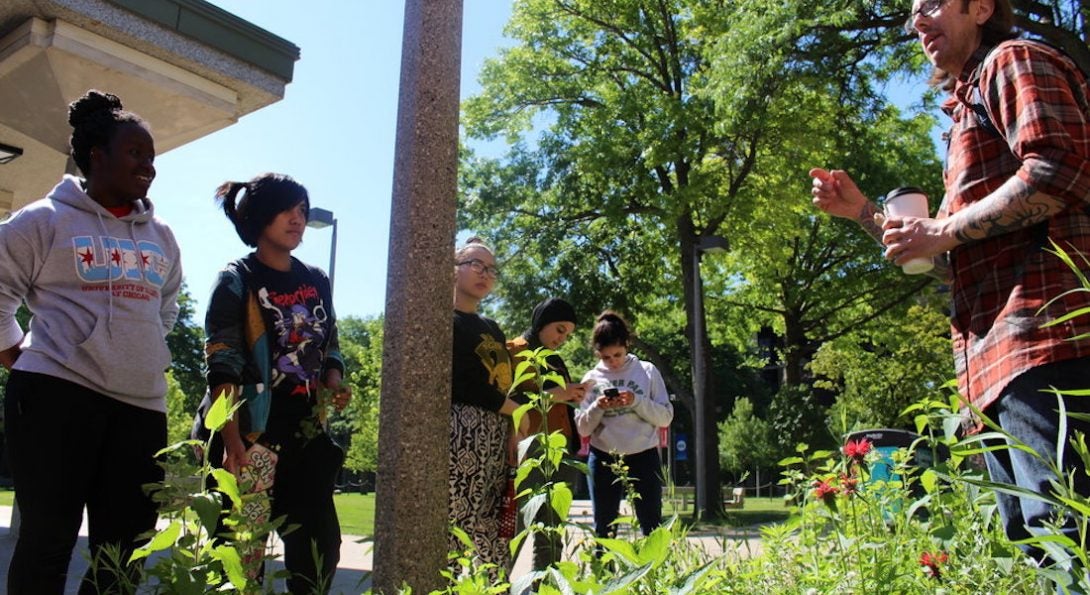 APPLICATIONS FOR THE 2020 HERITAGE GARDEN COHORT ARE NOW AVAILABLE. Click the button below for details. The new EXTENDED DEADLINE is for February 21st, 2020 at 4 pm. There is a Garden Intern application and a Photo/Media intern application.
CALL FOR APPLICATIONS
The UIC Heritage Garden Student Group is currently seeking upcoming Sophomore and Junior undergraduate UIC students, (or undergraduate students that can commit to this program up to four semesters) for the 2020 Summer Internship, including ONE UIC student for a photography & media internship position.
The UIC Heritage Garden is a project of the seven Centers for Cultural Understanding and Social Change (CCUSC) and receives funding from the UIC Sustainability Fee. The goal of the UIC Heritage Garden is "to create an educational space that connects horticulture to cultural diversity, environmental sustainability, and social justice." Interns will assist with a variety of projects to support this goal. Interns will have the opportunity to continue with the UIC Heritage Garden program through fall, spring,  and the following summer if they complete all aspects of the summer program in a satisfactory manner. Interns may receive up to a $2,420 stipend or tuition award for the summer.
The program will provide a camera for the Photo/Media Intern.
Modified on February 17, 2020