Lisa Yun Lee, associate professor of public culture and museum studies who co-chaired Lori Lightfoot's arts and culture transition committee, is featured in a story by ProPublica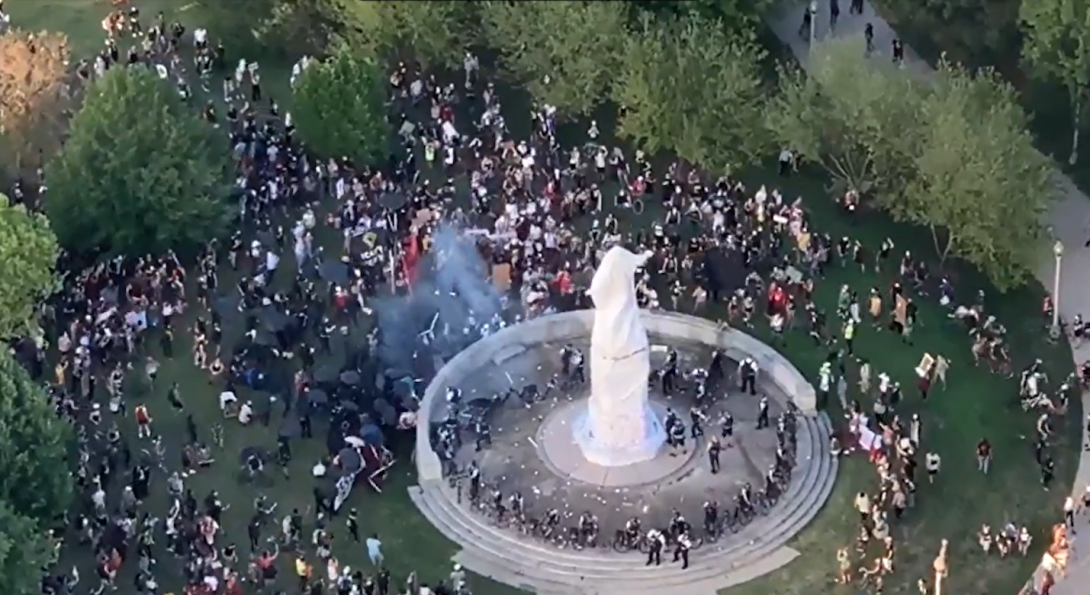 What was your reaction when you heard the city was going to remove the Columbus monuments overnight?
Lee: Collective joy. Although I support a vibrant public process and debate, in this circumstance, there was the need for swift action and leadership in response to a people's movement on the side of justice.
The mayor said the removal is "temporary." What's your ideal outcome?
Lee: Ideally, we take this opportunity to reimagine monuments and memorials that celebrate the victories of movements of people, instead of individual historical figures. Ideally, this moment should not only be about what and who we are against, but also be an opportunity to embrace what we are for. It should not just be about what we are tearing down, but also about what we can collectively build together for a more just future.
https://nonperele.com/4-perspectives-on-the-christopher-columbus-statues/
Modified on July 31, 2020