Hannah Gadbois participates in a Russian language program in Bishkek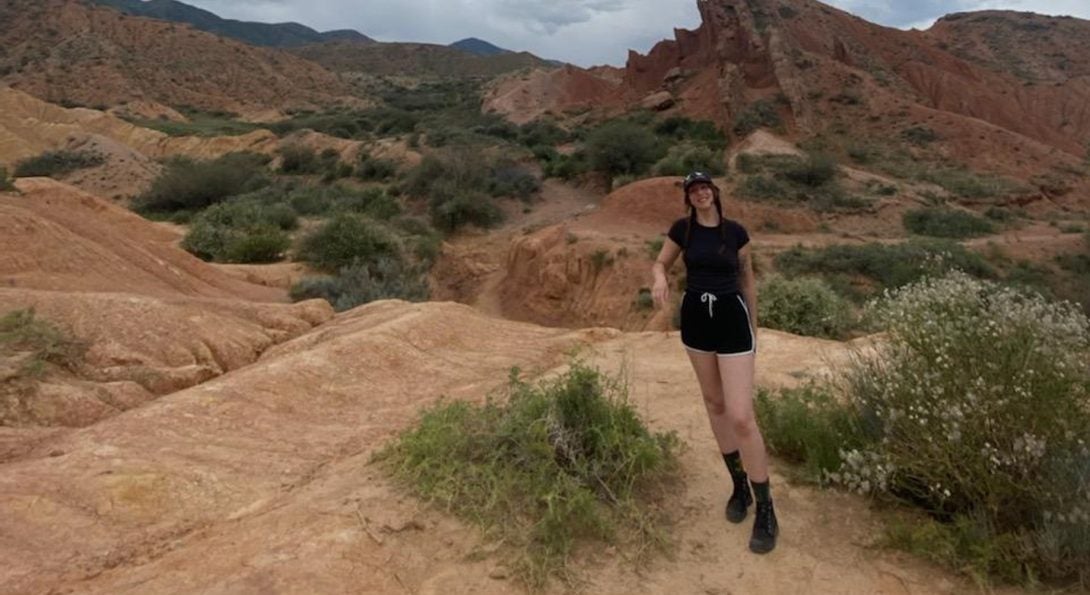 Third-year PhD student Hannah Gadbois spent this summer in Bishkek, Kyrgyzstan, on a funded language-study trip through the Arizona State University Critical Languages Institute. Her travel was fully funded by the government through the Title VIII Award. The program consisted of Russian language classes on weekdays, meeting with local college students for language practice, as well as with local families to talk about cultural differences. While abroad, Hannah also went on several trips around Kyrgyzstan.
"I have never been able to afford to study abroad before," Gadbois says about her experience, "so it was great to be fully funded for a program that supports my future research!" Congratulations, Hannah!
Modified on August 29, 2022