UNDERGRADS: Third Annual 2020 Intercollegiate Art History Symposium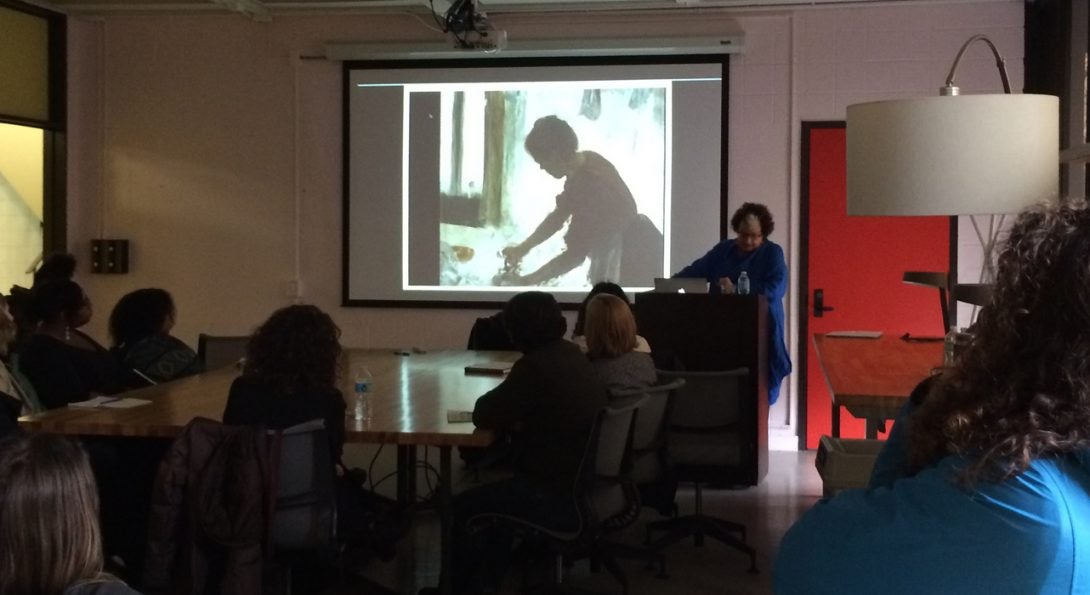 My name is Colin Buist and I am a student at the School of the Art Institute of Chicago. I am writing on behalf of my colleagues at SAIC and the University of Chicago to invite students to participate in the third annual 2020 Intercollegiate Art History Symposium. This student-organized symposium serves as a platform for undergraduate seniors in the Chicago-area to present their B.A. thesis work, engage in critical art historical dialogues, and create intellectual ties between student bodies. The symposium will take place on Sunday, April 19 from 9 AM to 5 PM in the SAIC Ballroom located at 112 S. Michigan Ave. It will be free and open to the public.
The symposium was created in response to the lack of opportunities for undergraduate students studying in Art History to present their research in a formalized manner. The symposium will be structured into panels and each panel will be followed by a moderated discussion between the presenters. We invite students from your department to share their work in a setting that has the intention to foster inventive dialogues between institutions, methodologies, and histories of art.
The symposium is open to graduating undergraduates from all Chicago-area schools in Art History or other related fields that strongly incorporate art historical research. Students interested in participating should send their name, school, brief author bio, and proposal in .doc/.docx format in an email to iahsymposium@gmail.com. The proposal document should contain an abstract of 200-250 words as well as an essay of roughly 6-8 pages with necessary figures/images. The title of the proposal document should be the name of your essay (ex. "Art and Objecthood.doc"). Presentations will last no more than 10-15 minutes. Please do NOT include your name, school, or author bio in your proposal document as it will ease the blind review process. Only include this information in the email. The deadline for submissions is March 15.
It would be a privilege to have you circulate this information amongst your department for any students that may be interested in submitting proposals. Please do not hesitate to contact us with questions. We have attached a "Call For Submissions" flier that you may advertise around your campus, if you would like.
Thank you for your time. Sincerely,
IAHS Committee
Modified on February 17, 2020