Becky Bivens successfully defends her dissertation "Art Criticism in the Wild: Wolfgang Paalen, Clement Greenberg, Lucy Lippard"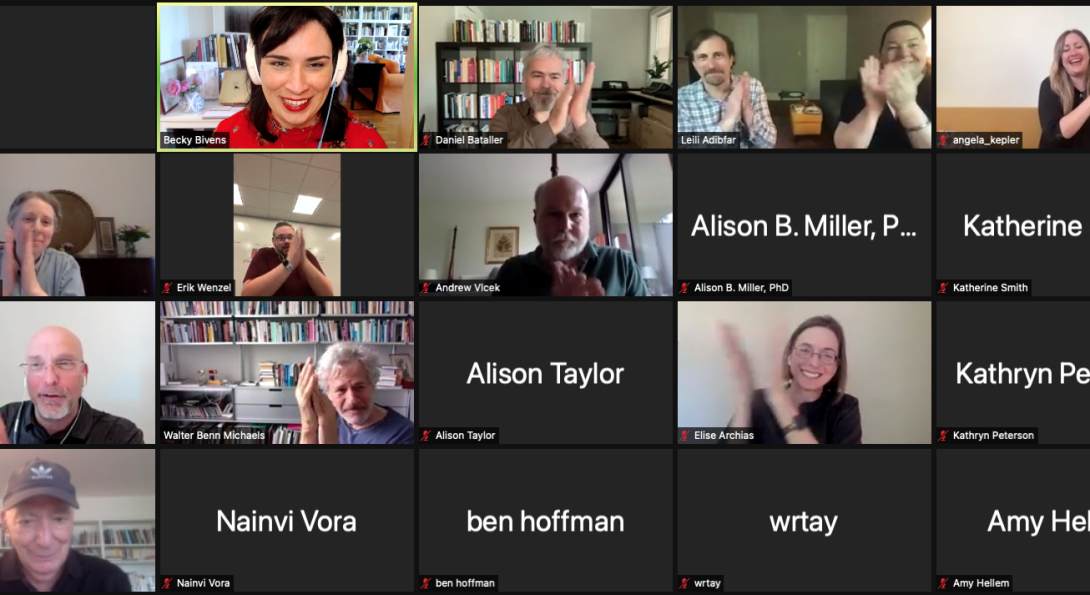 Congratulations Becky!
Art Criticism in the Wild: Wolfgang Paalen, Clement Greenberg, Lucy Lippard
ABSTRACT
Mid-century American art critics held conflicting views about emotion. Whereas Wolfgang Paalen and Lucy Lippard understood emotion as immediate—as wild and uncontrollable as the weather—Clement Greenberg thought that even the wildest of emotions are necessarily mediated. Feeling for form, as Greenberg came to define it, meant cultivating art's capacity to reflect on the ideas and values that undergird wild emotion. An intellectual history, this dissertation demonstrates that the notion that emotions are wild is deeply rooted in American art criticism, developing alongside the arrival of the surrealist émigrés in New York and Mexico City during World War II and continuing into the present. Working to reorient affect theory, I draw on the philosopher Martha Nussbaum and historian Ruth Leys to reveal that an unrecognized conflict between wild and formal feeling motivates art critical discourse. Chapter 1 shows that Paalen's art and writings of the early 1940s draw on surrealist primitivism to suggest that emotions are, in a metaphor of the critic's choosing, like sudden gusts of wind that capture us by surprise. Chapter 2 examines Clement Greenberg's response to the surrealist idea that emotions are wild and untamable. Declaring that "if art is wild it must be irrelevant," the artworks he found moving used form to reflect on raw emotions and refused to relish being "amazed by experience" and "overpowered." Chapter 3 begins in the mid-1960s, with Lucy Lippard working toward a non-judgmental art criticism. Her writings on erotic art explore a surrealistic conception of free love that presents raw and immediate bodily sensation in a deadpan, value-free manner. The coda considers the limits of wild emotion through an analysis of Jack Halberstam's 2021 book Wild Things: The Disorder of Desire. Although Paalen, Lippard and Halberstam reject formal feeling, in the end we do not have to. This dissertation asks what value formal feeling can bring to contemporary art history's queer, feminist and anti-racist critical paradigms. We do not have to enter critical exchange believing that our emotions are the result of forces beyond our control. To the contrary, they powerfully indicate what we want for art and society.
Modified on May 22, 2022