Sep
24
2021
Andrew Finegold, "Vital Voids: Cavities and Holes in Mesoamerican Material Culture"
UIC Art History Colloquium
September 24, 2021
4:00 PM - 6:00 PM
Address
Chicago, IL 60612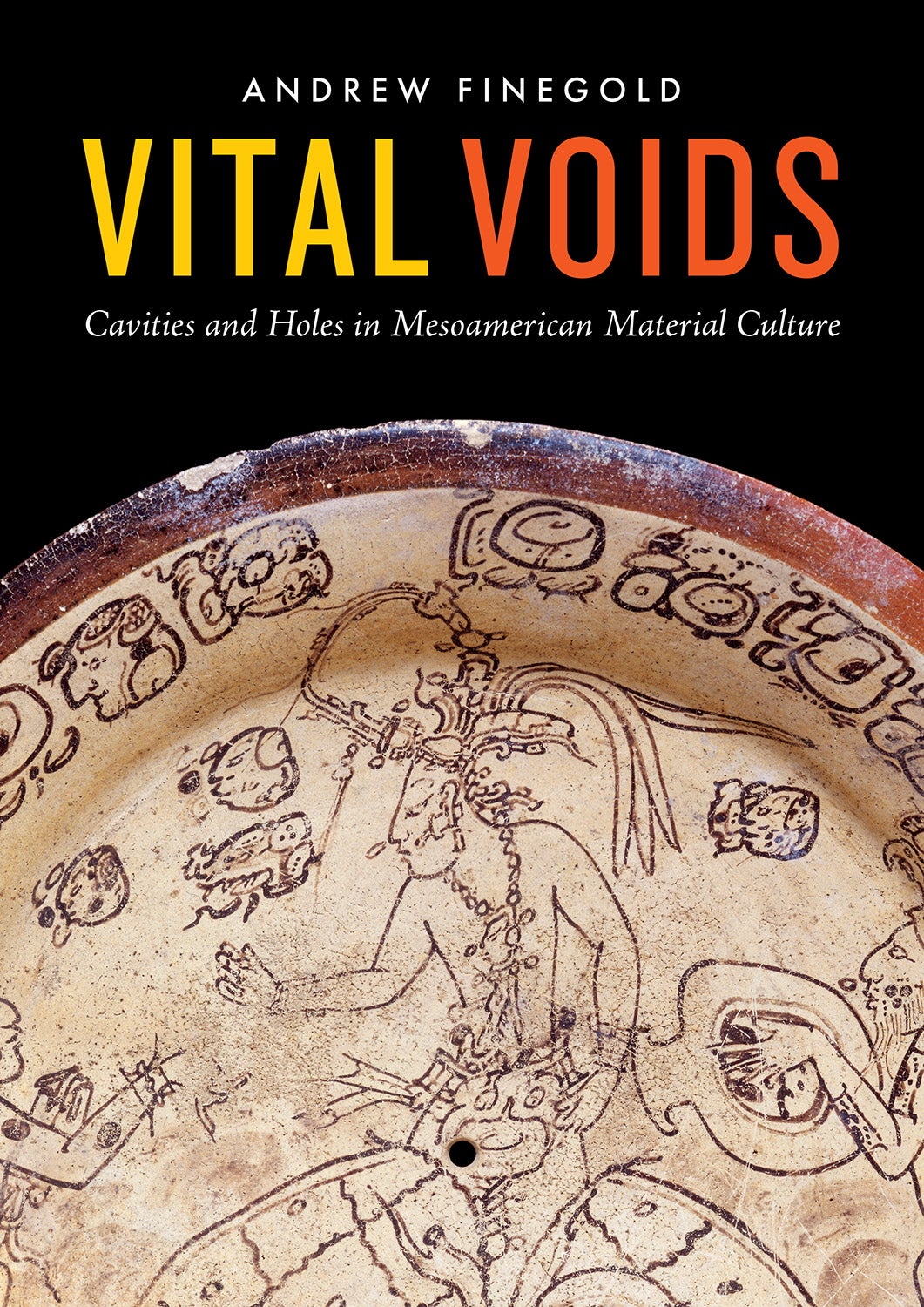 Assistant Professor of Art History Andrew Finegold will discuss his recently published book, Vital Voids: Cavities and Holes in Mesoamerican Material Culture, in conversation with Claudia Brittenham (University of Chicago).
Anchored by the close analysis of a single object—a Late Classic Maya codex-style dish known as the Resurrection Plate—this book examines a variety of empty spaces created in diverse grounds in the material culture of ancient Mesoamerica. It is argued that these collectively reflect a fundamental metaphysical conception held by Mesoamerican peoples of holes and voids as necessary prerequisites for the emergence of life and its associated creative energies and material abundance. With iconography that appears to have anticipated the hole that was eventually drilled through its center as part of a regionally prevalent funerary practice, the planned interaction of the imagery with this hole in the Resurrection Plate evokes a variety of beliefs and practices related to the act of perforation that were broadly shared across Mesoamerica. These include the breaking open of the earth to release its agricultural abundance, the drilling of fire, and the piercing of human flesh. Taken together, these associations serve to demonstrate the consistent, widespread, and transmedial experience of voids as fecund nodes of generative potential.
For a Zoom link, please contact arthistory@uic.edu.
Date updated
Sep 10, 2021